Brunoscapes by Bree Zhang '22


Bree Zhang (she/her) graduated in 2022 with Honors in Psychology (ScB). She is currently pursuing her Doctorate of Dental Medicine at Columbia University College of Dental Medicine. While at Brown, she served as the Class of 2022 Co-President, Brown Pre-dental Society President, Orientation Leader, and conducted children's thinking research at the Causality and Mind Lab. She was active in the music community, performing and composing on her Guzheng (21-stringed Chinese zither).

One day during senior year, sitting on a train after a dental school interview, Bree suddenly realized how little time she had left at Brown. She decided to make a Senior Year bucket list, and one of the first items she put on her list was "Paint at least 10 Landscapes of Brown." These works are now called "Brunoscapes." The products featured in this collection include 8 of Bree's 12 final Brunoscapes: "Van Wickle Gates, Main Green, SaylesHall Organ Concert, Waterfire, Blueno, Circle Dance, The Ratty, BruSnow Friends." Bree digitally paints because she can easily access her computer anywhere on campus—like carrying around a little "kindle" of paints and colors. Rather than focusing on hyperrealism, Bree paints dreamlike environments, reflecting on how each landscape exists within a larger collective Brown photo album of growth and change.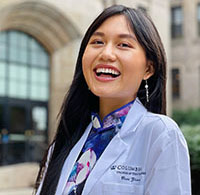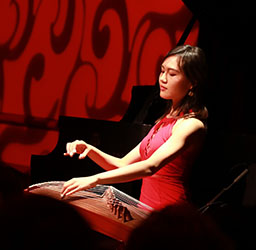 ---