Missing Button x Brown Bookstore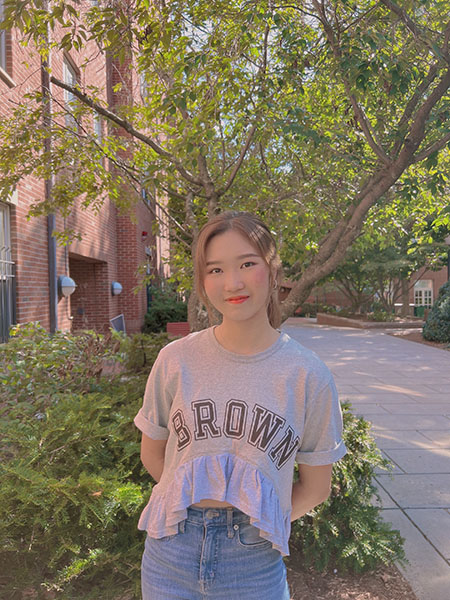 Glory (SeungHee) Lee is a current fourth-year in the Brown|RISD Dual Degree program, studying Economics at Brown University and Apparel Design at Rhode Island School of Design. Combining her passion in entrepreneurship and sustainable fashion, she founded Missing Button, a creative studio with the mission to turn upcycling into a lifestyle. Last May, the studio launched its inaugural project "UNI-cycle" in partnership with the RISD:Store. This Fall, Studio Missing Button is thrilled to partner with the Brown Bookstore to transform its overstock into unique merchandise with an elevated sense of design and comfort!

Instagram: _missingbutton_
Portfolio website: byglorylee.com

Special thanks to the amazing Brown student models–Beatrice, Vance, and Lucia! Also, special thanks to Eleanor from RISD for wonderful graphic & branding design!